This Pressure Cooker Turkey Chili Recipe is not only delicious, but has only a 25 minute under pressure cook time. It's the perfcet one pot dinner than can be made on any weekend or weeknight.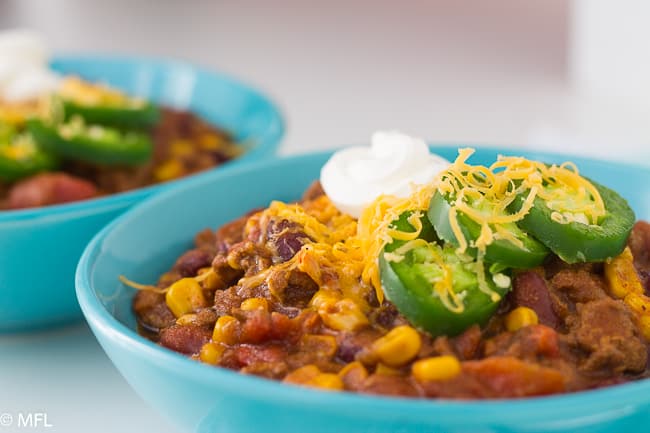 Oh how I love my pressure cooker! Although I took a leave of absence from the blog, I've been getting great feedback on my Instant Pot recipes, like this Pressure Cooker Shrimp Paella or this Instant Pot Jamaican Cornmeal Porridge Recipe. So of course the first recipe I had to share on my return to blogging was this Pressure Cooker Turkey Chili Recipe.
One pot meals are a necessity in our meal rotations and our electric pressure cooker has been a life saver when it comes to creating these meals. Let's just say that for the last few months I've been super busy and extremely tired. Why you may ask? Well for starters, I starred in a feature length film that is available on Amazon. It was a pretty big way to start the year and something brand new to me. But hey, YOLO (you only live once) and being an actress is now on my resume. The movie took a bit of time as I not only acted in it, but I helped with directing and editing as well. Feel free to check out the movie free on Amazon.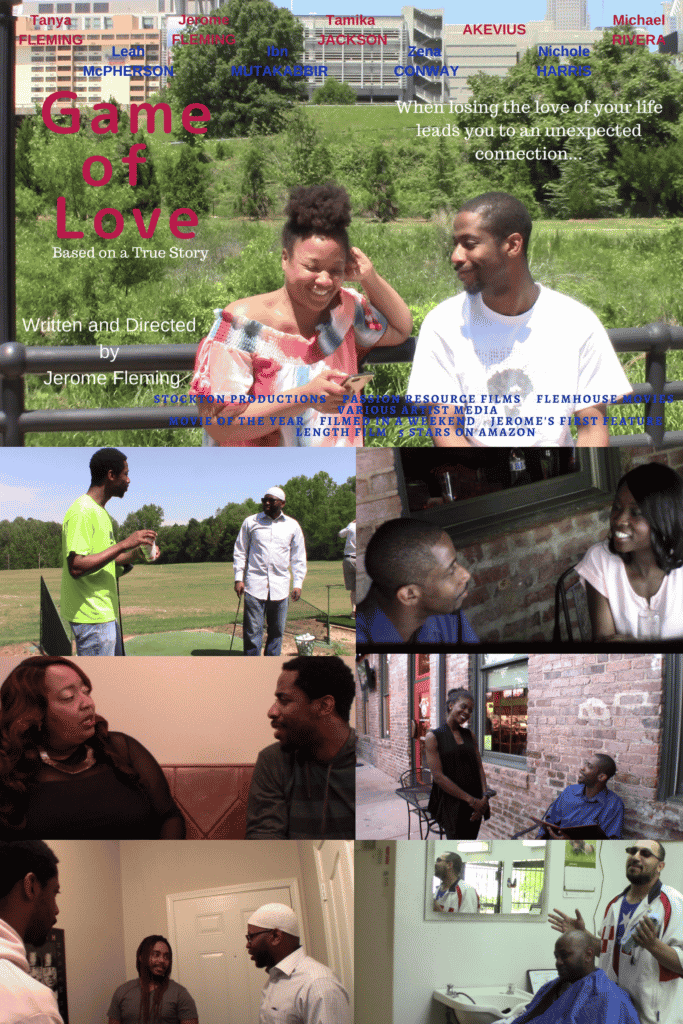 After the movie was made, you would think life would slow down but we chose to keep it moving. My husband and I always wanted to expand our family of 3 but were told that it would only be possible with In Vitro Fertilization(IVF). That itself was a little overwhelming. Dealing with taking shots everyday, various medical procedures, and the fear that it just may not work will have you feeling overwhelmed. Regardless, it was totally worth it as we became pregnant on our first round. 8 months later, after a difficult pregnancy, our little precious daughter made her way into this world. Now our house is full of girls, sorry hubby.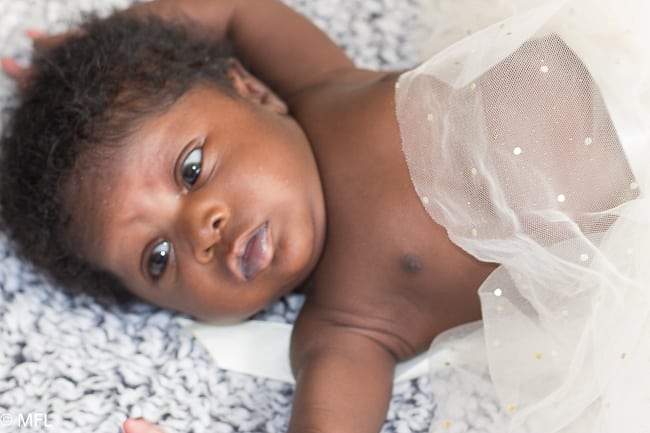 It's meals like this Turkey Chili made in my Instant Pot that allowed my family to eat healthy while our lives went through so many exciting changes.
Chili used to  be a meal that I thought was only available on a long weekend when you had hours to sit over a stove and stir every once in a while. Truth is, it's been a long time since I've made chili on the stove top. I'm not the hugest fan on watching food on the stove for long periods of time. The slow cooker is my 2nd favorite method for cooking chili but it didn't provide me with the last minute dinner availability. So the Instant Pot became the perfect vessel to make this delicious turkey chili dinner.
Although the majorty of the chili we make in our house is made with beef, I wanted to try something different for my hubby and oldest daughter. Chili happens to be one of her favorites but I wanted to limit the amount of red meat we were eating. The great thing about this turkey chili is is you won't even notice that there isn't beef in the chili because…well, it taste like some darn good chili.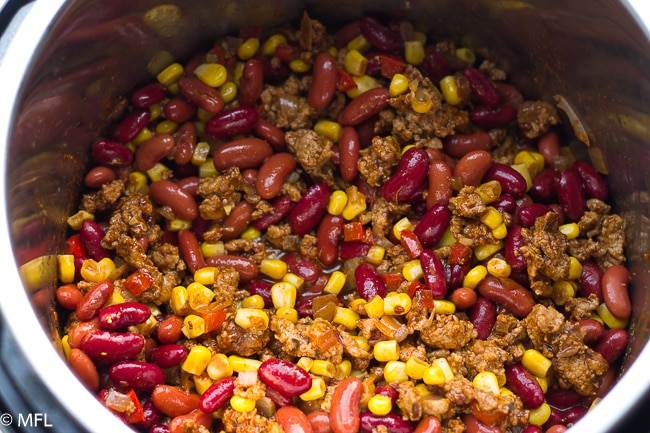 So what's the secret to this delicious chili?? The spices! Of course there is chili powder, cumin, and a dash of cinnamon. All that combined with the other ingredients gives you a dynamic chili taste.
So spice it up and enjoy this pressure cooker turkey chili recipe. Also, it feels great to be back.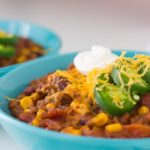 Pressure Cooker Turkey Chili
Quick, easy, and flavorful turkey chili in the Instant Pot.
Ingredients
2

Tbsp

vegatable oil

1

yellow onion

chopped

1

red bell pepper

chopped

4

garlic cloves

chopped

3

Tbsp

chili powder

1

Tbsp

cumin

1

tsp

dried oregano

1/2

tsp

ground cinnamon

1/2

tsp

paprika

1/2

tsp

salt

1/2

tsp

black pepper

1/4

tsp

cayenne pepper

1

lb

ground turkey

1

(15oz)

can sweet kernel corn

rinsed and drained

1

(15oz)

can light red kidney beans

rinsed and drained

1

(15oz)

can dark red kidney beans

rinsed and drained

1

cup

chicken broth

1

(28oz)

can diced tomato

2

Tbsp

very fine conrmeal

(optional)
Instructions
Set your Pressure Cooker to sauté mode. Once it displays "HOT", add vegetable oil. Once oil heats, add onion and red bell pepper and stir until softened, about 3 minutes. Add garlic cloves and cook for about 1 minute more.

Add ground turkey and stir, cooking until meat is no longer pink. Add chili powder, cumin, oregano, cinnamon, paprika, salt, black pepper, and cayenne pepper. Stir and turn off Pressure Cooker.

Add corn, kidney beans, and chicken broth and stir. Place can diced tomatoes on top but do not stir, just leave it on top.

Set Pressure Cooker on Manual (Pressure Cook) for 25 minutes. Cover, making sure the valve is set to seal.

Once time is up, allow pressure cooker to natural release for 10 minutes, then quick release by switching valve to vent. Once pressure is fully released, open and stir.

If you find chili to watery, set pressure cooker to sauté until mixture starts to boil and stir until desired consistenty, no longer than 5 minutes. Add 2 Tbsp of cornmeal to thicken.
Recipe Notes
Top with you favorite Chili toppings: Jalapeno, cheddar cheese, avocado, sour cream, etc. 
Notes on Pressure Cooker Turkey Chili
You can sub your favorite bean for one of the kidney beans. Feel free to try it with black beans or any bean you like with your chili.
Make sure the diced tomatoes remain on the top when pressure cooking. If mixed in prior to pressure cooking, you risk the tomatoes being scorched on the bottom.
The chili will be watery when you first open the pressure cooker. In order to thicken it, you can turn on the saute function and stir continuously allowing it to reduce down. I like to add very fine cornmeal and stir it in on saute for a few minutes. It changed the flavor profile ever so slightly but it's sooo good.
Step by Step Photos of Pressure Cooker Turkey Chili
 Pin Pressure Cooker  Turkey Chili for Later