This Easter Spice Bread, Jamaican style, is a delicious bread recipe that is a part of the Jamaican Culture. I call it Easter Spice Bread but Jamaicans call it Bun & Cheese. Keep reading to hear about my experience waiting all church service on an Easter service for my Spice Bread.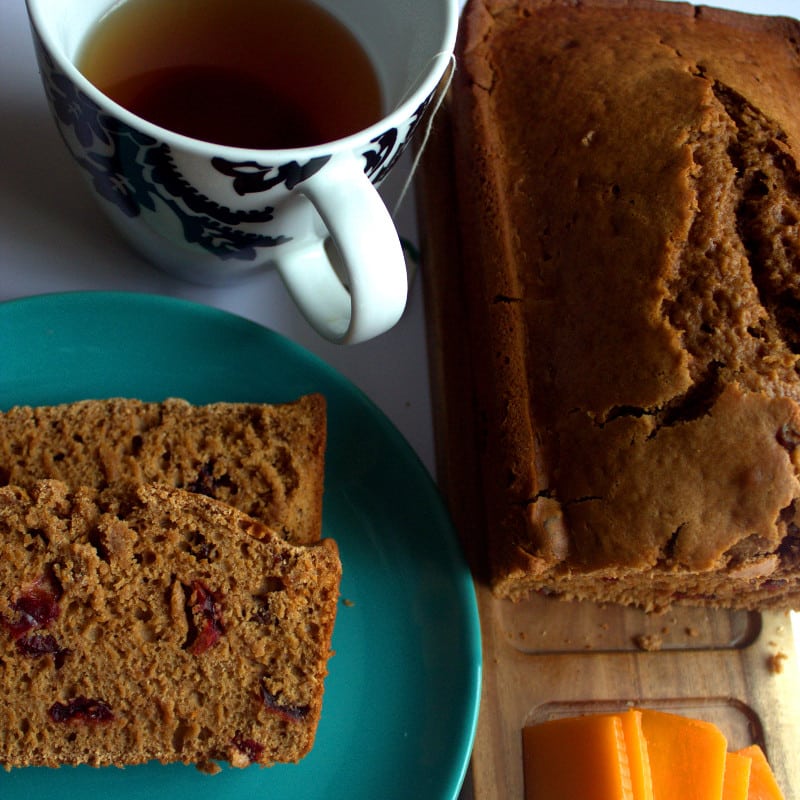 Any Jamaican will let you know that it is a must to eat "Bun & Cheese" for Easter. Growing up, it was a must for me to eat Bun & Cheese every time I visited the Jamaican bakery. Honestly, I didn't find out about the Easter tradition until last year. It kind of makes me feel like a bad Jamaican.
My family and I took a trip to South Florida to visit my mom. She was a member of this Jamaican church and loved it and told us we must come to Easter service with her because she was singing in the choir. I had reservations about going because I have heard my mom sing and I wondered who in their right mind would give her a microphone (I love you mommy). Also, I knew how some church Easter services could be so very long and I had a gut feeling this one would be no different. My mom ensured us that service would last no longer than an hour and then we would all go out to eat. Sweet! So my husband and I, like the geniuses we are, skipped breakfast and headed off to church. My daughter, like the genius she truly is, had a bowl of cereal.
Church service was nice. Everyone was friendly, the air conditioner worked, the pastor's accent was thick so hubby had a hard time understanding him, but overall it was a good experience. The singing was actually tolerable, I'm not sure who turned off my mom's microphone but thank you (I love you mommy). After an hour, I was checking my watch because I was starving. Hubby had that look of hunger in his eyes and my mom just smiled. After 2 hours, the kids left the church to go look for Easter eggs, so daughter was happy, but hubby and I were still starving. After 3 hours, I feared hubby would get up and walk out and never speak to me again. Then the Bun & Cheese appeared!!! A member of the church made it and provided everyone in the congregation with a piece. It was then that my mom explained to me and my hubby  that Bun & Cheese was an Easter Jamaican tradition. I would have loved to learn the history but my belly said to eat the Bun & Cheese and ask questions later.
So in honor of Easter memories, I figured why not make this delight for my family this Easter. Traditional Bun & Cheese is made with yeast, this version is not, resulting in a more cake like feel. Hence why i call it Easter Spice Bread. I prefer it that way.   Enjoy 🙂
Total Time
1
hour
10
minutes
Ingredients
2 3/4

cups

all purpose flour

2

tsp

baking powder

2

tsp

ground cinnamon

1/2

tsp

ground nutmeg

1/4

tsp

salt

1/4

tsp

all spice

1

egg

3/4

cup

brown sugar

1

cup

beer

I used Red Stripe...it's Jamaican for beer

1/3

cup

milk

1/4

cup

honey

4

Tbsp

melted butter

1

tsp

browning

for color. can be found in International Markets

1

tsp

vanilla extract

1/2

cup

dried craisins

1/2

cup

raisins
Instructions
Preheat oven to 325 degrees. Grease an 8x4 inch loaf pan.

Combine flour, baking powder, salt, cinnamon, all spice, and nutmeg in a bowl and set aside.

Whisk egg in a bowl. Add brown sugar until combined.

Add beer, milk, honey, melted butter, browning, and vanilla extract to the egg mixture until combined.

Add the flour mixture to your wet ingredients and stir until combined.

Add craisins and raisins and stir until incorporated.

Pour into loaf pan and bake for 1 hour or until toothpick inserted in middle comes out clean. Enjoy 🙂



*Adapted from Tanya's Jamaican Spice Bread. Funny how this Tanya and I share the same name 🙂