I had the wonderful opportunity to participate in what I call "Dining in the Hamptons." The Hamptons is a great place to relax, shop, and of course eat!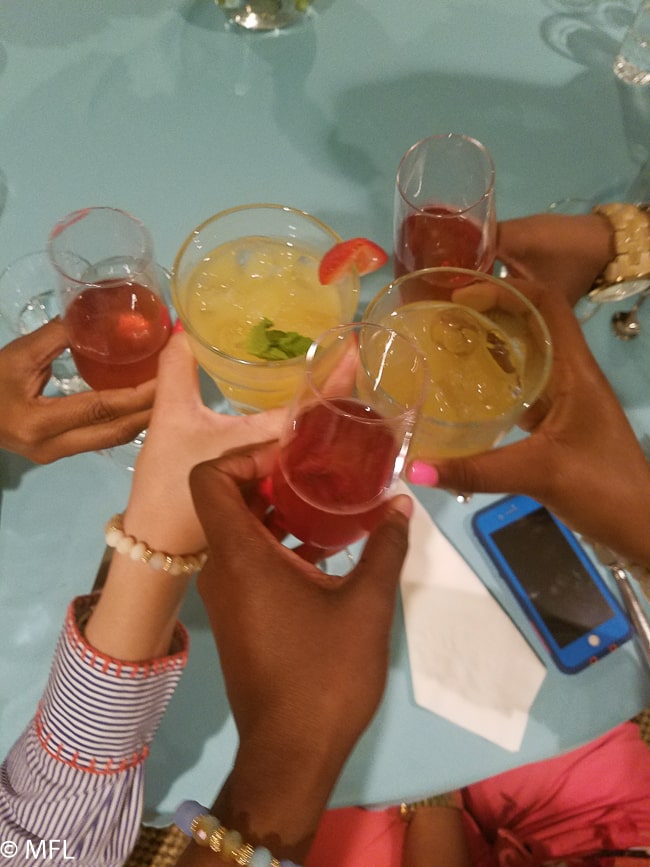 I'm back from what I'll call a short blogging hiatus. I know, I know…I am a bad person for disappearing for months without a new blog post or updates (except for social media, I love to post on social media). I could give you a laundry list of excuses but instead, I'll dive right into one of the coolest things I did while I was gone, dine in the Hamptons.
I was invited to The Hamptons by a friend of mine, Jessica, who brought together a host of professional women she knows for a fun filled weekend. Let me say we all need a friend like Jessica in our life…bubbly, full of life, very well organized, and just a beautiful spirit who knows when you really need a girls trip in your life. Like seriously, I really needed this vacation.
Our trip to The Hamptons was just for a weekend where I left Charlotte on a Friday morning and I was at our house in the Hamptons at 4pm, ready to live the rich and fabulous life on a broke and bougie budget.
…