This Copycat Rice a Roni recipe is even better than the boxed version. Make it in the Instant Pot for a hands off quick, easy, and healthier side dish. This post may contain affiliate links, please read my full disclosure here.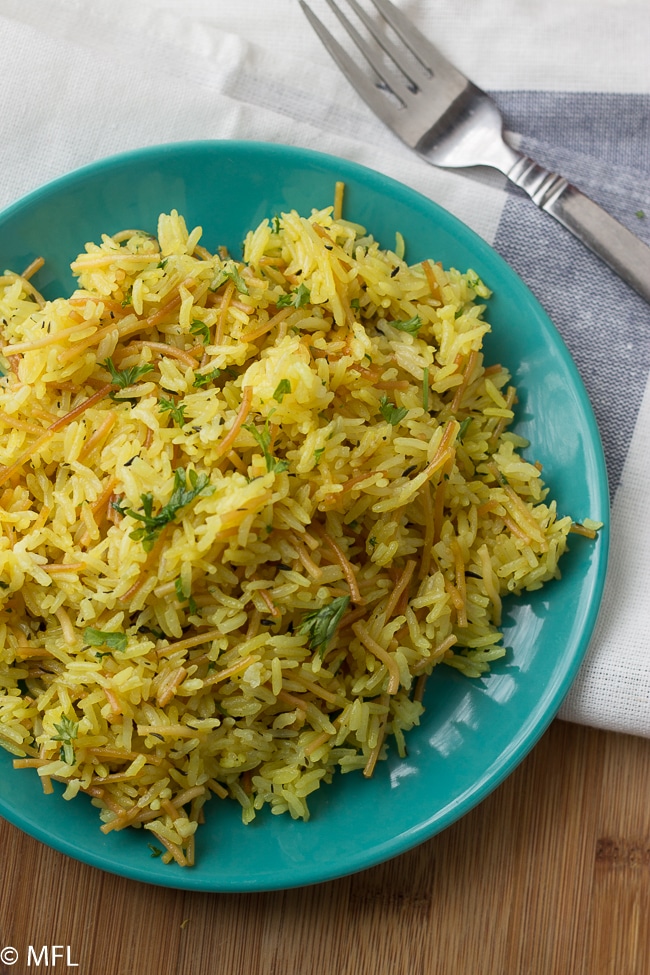 Notice something different on my blog? There's a jump to recipe and print option on the top every (well most) of my post! I'm sure many will appreciate that they don't have to read my ramblings. Although, if you're reading this, you are the real MVP. I like writing about each dish and I love when others read about it. If you choose to utilize my new and improved jump to recipe button and skip my ramblings, make sure you scroll to the notes and step by step photos. That way, you know what to expect when creating these recipes in your kitchen. Now back to my rambling…
You ever have a random craving for a meal from your childhood? Happens to me quite often. I'll be thinking of what to create in my kitchen and I'll get a sudden urge for a dish I hadn't had in years. That's how it was when it came to this Rice a Roni. Even as an adult, I used to buy the flavored rice and pastas from the dried goods section of the supermarket. Once I realized that these things were full of sodium and other no no ingredients, I stopped buying them. As a matter of fact, I discovered that it was much easier and cheaper to make flavored rice out of ingredients I already had in my pantry.
…