This Copycat Rice a Roni recipe is even better than the boxed version. Make it in the Instant Pot for a hands off quick, easy, and healthier side dish. This post may contain affiliate links, please read my full disclosure here.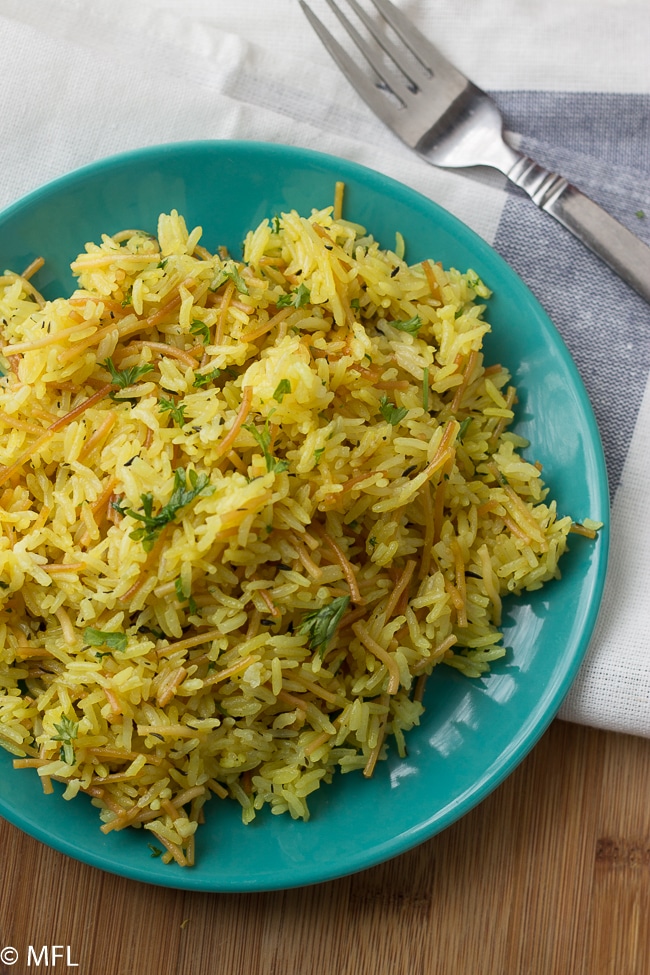 You ever have a random craving for a meal from your childhood? Happens to me quite often. I'll be thinking of what to create in my kitchen and I'll get a sudden urge for a dish I hadn't had in years. That's how it was when it came to this Rice a Roni.
Even as an adult, I used to buy the flavored rice and pastas from the dried goods section of the supermarket. Once I realized that these things were full of sodium and other no no ingredients, I stopped buying them.
As a matter of fact, I discovered that it was much easier and cheaper to make flavored rice out of ingredients I already had in my pantry.
…