This zucchini mushroom chicken is a chinese restuarant dish that can be on your dinner table in a hurry with minimum ingredients. Coated in an amazing sauce with tender chicken pieces makes this meal a winner. This post may contain affiliate links, please read my full disclosure here..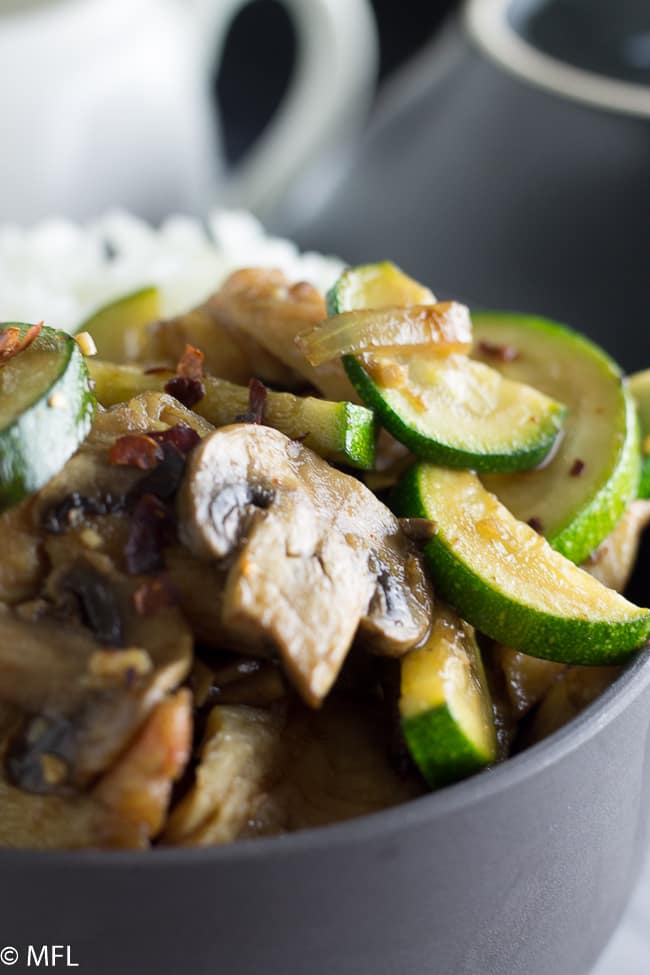 There was a point in my life that I ordered chinese food about once a week. I mean, how convenient is to sit at home, order dinner over the phone, and have it delivered piping hot at your door? Pretty convenient I'd say. And I would continue to do this until I realized that sometimes that food wasn't piping hot when it reached my door. Or sometimes I'd shell out 40 bucks for a meal that I could make for a fraction of the cost. Or sometimes the meals I ordered were very high in sodium which can cause a host of health issues.
So cooking Chinese dishes at home became a thing for me and it should become a thing for you too. So about this Zucchini Mushroom Chicken…omg delicious!!! Not only are the flavors of this dish amazing, but if you follow my technique for this recipe, you will end up with the most tender pieces of chicken breast you ever had in your meal.
…