This Healthy General Tso's Chicken Recipe is still fried but "fried" in the air fryer and can be made in less than 30 minutes. Top it with the amazing general tso sauce for an easy and quick weeknight dinner. This post may contain affiliate links, please read my full disclosure here.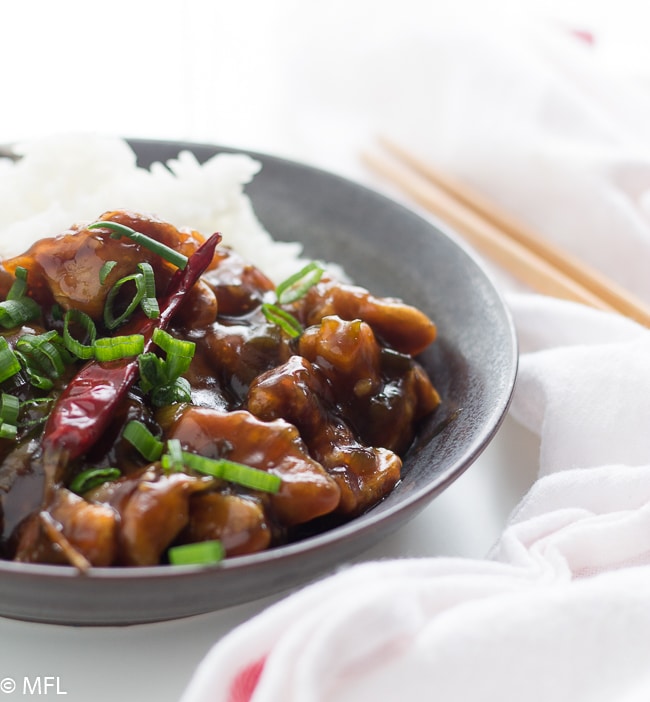 I have a few rules when it comes to General Tso's chicken. It must have crunch, it must have a little spice, and it must be saucy! At least that was my experience the first time I tried this dish.
It was almost 10 years ago when I first had it at a restaurant in Durham, NC during law school. I first tried this dish during a study break with friends and I fell in love.
It was also during this study break that I bit into one of the hot peppers that comes in the dish and I couldn't breath for a good minute. The peppers are not to be eaten, the peppers are not to be eaten. I wish I knew that before I took a bite.
Despite the incident with the pepper, the dish was delicious. The chicken had the perfect crunch and the sauce was a perfect combination of sweet and salty. The depth of flavor was amazing. It's a dish that I came to love and recreate in my kitchen quite often.
…