This Shamrock Mint Hot Chocolate Recipe is perfect for St. Patrick's Day! Well, it's perfect any day of the year. If you like chocolate and mint, you are in for a real treat. This post may contain affiliate links, please read my full disclosure here.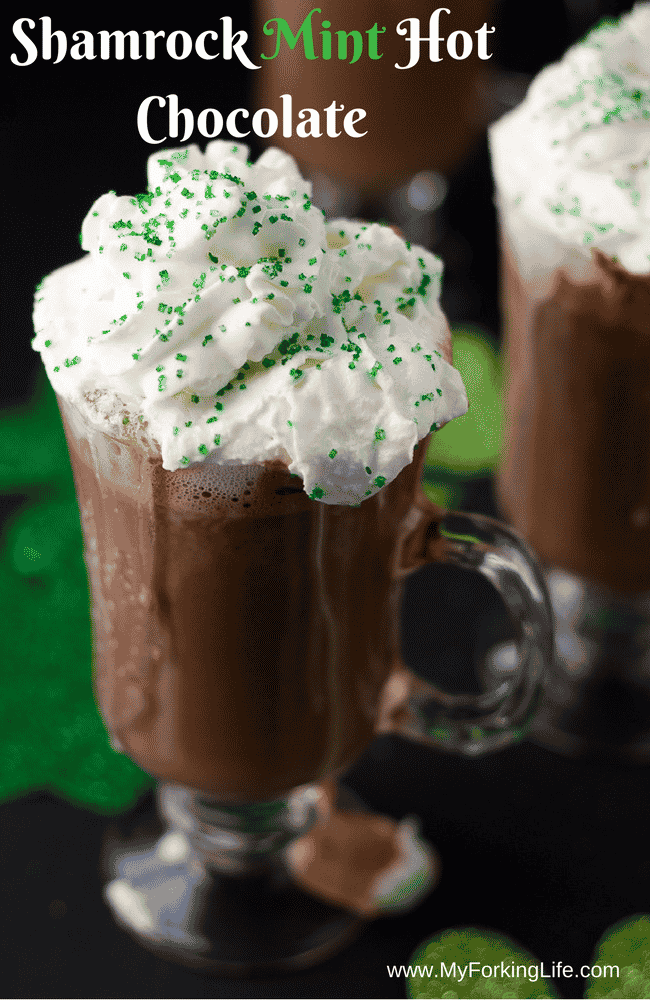 The weather in NC has been so flip floppy, with one day it being cold and windy till the next day it being bikini weather. Well my body isn't bikini ready yet soooo womp womp. Either way, I like hot drinks year round, no matter what the weather. My husband thought I was crazy when we went to South Florida and I ordered hot coffee in 90 degree weather. I don't know, there's just something about that warm drink in my belly.
Despite the wacky warm weather, I found it the perfect time to talk about this Shamrock Mint Hot Chocolate recipe since St. Patrick's Day is near.
…