Here's an easy and delicious way to prepare the Sous Vide Egg Bites Recipe in the Instant Pot.  A creamy and delicate egg all in two bites…or one if you want to gobble it up. This post may contain affiliate links, please read my full disclosure here.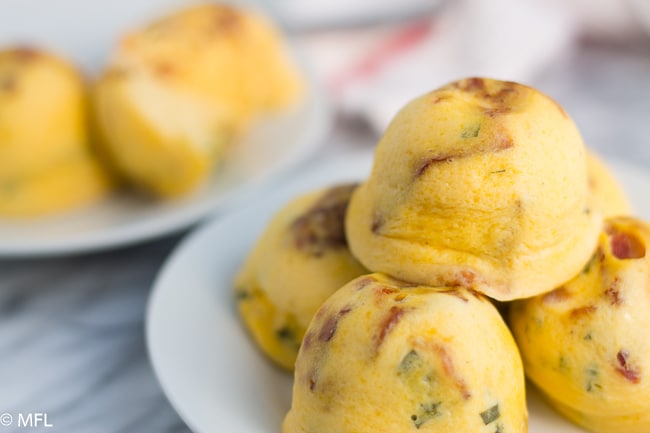 Full Recipe/Instructions are available in the 
recipe card at the bottom of the post. 
You can find important tips/tricks in the
blog post.
Hello World! I feel like I've been flooding my most recent blog post with a ton of Instant Pot
recipes. Let me apologize and start by saying that I won't be posting only Instant Pot
recipes. But Gosh darn it, that Instant Pot is amazing.
I'm used to making soups, stews, and one pot meals in it but I was intrigued when I discovered that I could make eggs in the Instant Pot. No, not boiled eggs (which I hear is a great way to make a ton of boiled eggs) but creamy delicious egg bites.
…