This Pressure Cooker Turkey Chili Recipe is not only delicious but has only a 25 minute under pressure cook time. It's the perfect one pot dinner that can be made on any weekend or weeknight.
This post may contain affiliate links for your convenience, which means if you click a link and make a purchase, I earn a small commission, which helps cover the cost to run this blog. No worries, it's at no additional cost to you. My full disclosure is available here.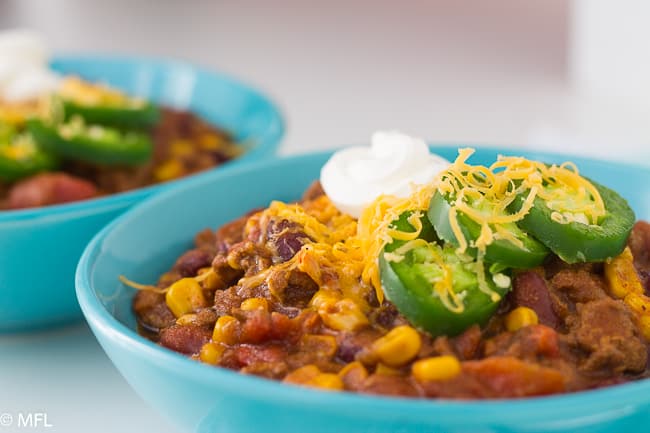 Oh how I love my Instant Pot Electric Pressure Cooker! Although I took a leave of absence from the blog, I've been getting great feedback on my Instant Pot recipes, like this Pressure Cooker Shrimp Paella or this Instant Pot Jamaican Cornmeal Porridge Recipe. So, of course, the first recipe I had to share on my return to blogging was this Pressure Cooker Turkey Chili Recipe.
…