This Parmesan Breadcrumb Chicken is not only a quick and easy weeknight dinner option, it's also a sure fire way to ensure you have no more dry chicken breast.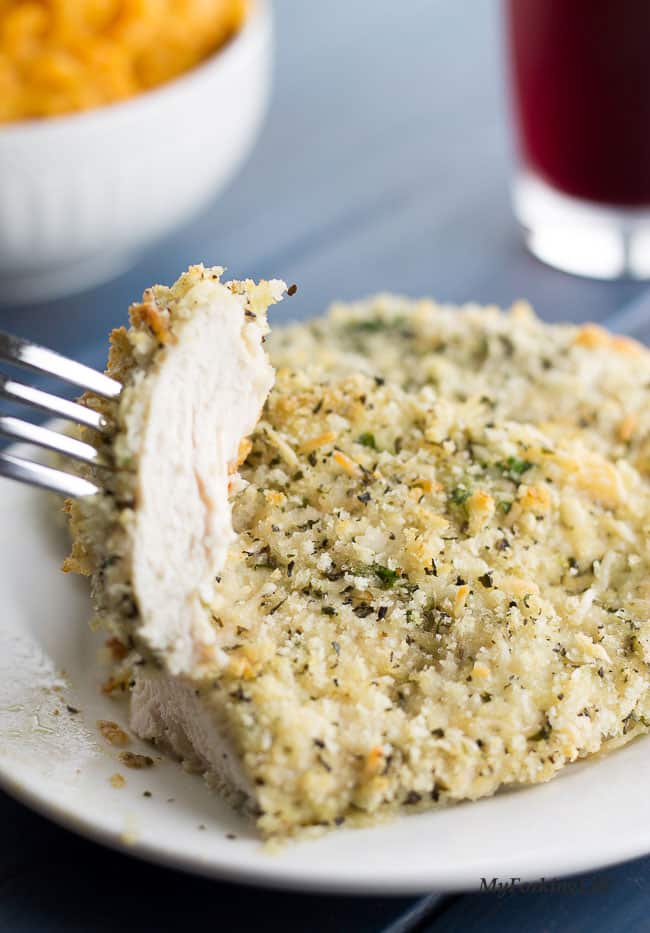 Hi friends, I'm back. I had to take a few days away from the blog. I find it difficult to post when my mind and heart are full of emotion. Within the last week, two events hit me hard. Those were the deaths of Terrence Crutcher and Keith Scott. Two families lost loved ones by the hands of the police. Children are without their fathers. Things just shouldn't happen this way. Life is too precious to be lost this way. There has to be a way that this just doesn't happen anymore.
As a mother, wife, a black woman, wife to a black man, and a public defender living in Charlotte, these recent events consumed my mind so much that I even lost my appetite at times. Surprising right?  It hurt…I saw the people of my city hurting. Blogging and writing about food just seemed unnatural for me. So I took a week off of creating content. Please forgive me.
…