These are the best red velvet cupcakes you will ever have! So red, so velvet, so good. This post contains affiliate links, please read my full disclosure here.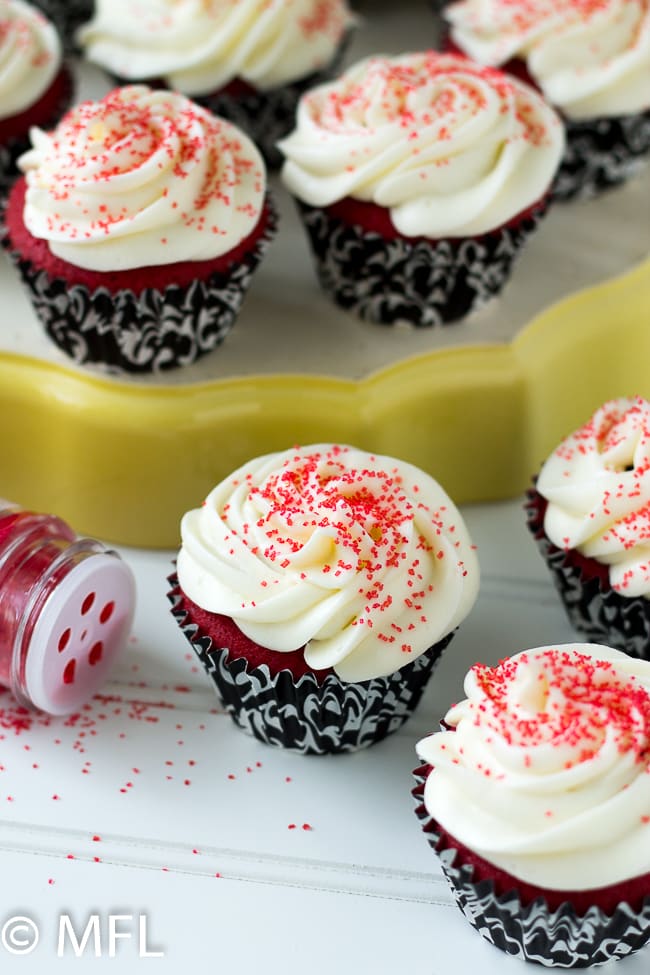 Yes, you read it right, these are the Best Red Velvet Cupcakes in the whole wide world! That's such a bold statement but it is what it is. These things are so moist, so delicious, and so red. They never disappoint and the recipe is easy peasy.

Ahhh Valentine's Day, It can't get her soon enough. Flowers, candy, love…blah. hehehe. I like Valentine's Day but hubby and I aren't too big on celebrating it. I think we show each other love each and everyday by small gestures. He makes me coffee every morning, I drink it and I cook him a fabulous meal almost every night. At least I think it's always a fabulous meal. Ok, enough about our love, you are waiting to hear about these red velvet cupcakes and why they are the best in the world.
…