This Mini Spinach & Mozzarella Stuffed Meatloaf Recipe is perfect for any weeknight dinner. Enjoy it with a side of mashed potatoes for a complete meal. This post may contain affiliate links, please read my full disclosure here.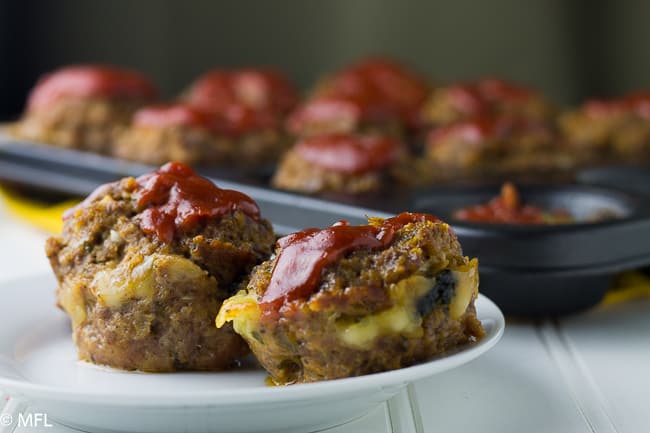 Oh for the love of meatloaf! Well, for the love of mozzarella stuffed meatloaf. Add some spinach to it and it's the perfect combo.
Our household loves meatloaf but the typical meatloaf requires a big hunk of meat be baked in an oven for an entire hour. That's a super long time if you're making it for a weeknight dinner. It's definitely not worth it if all you'll hear for an entire hour is "is it done yet" and "let's just order pizza, I'm starving." Dang on hubby and kid.
These mini meatloafs come together in a breeze and only require a 25-30 minute bake time. The advantage of making any dish in mini form is usually less cooking time. Plus, these meatloafs are just so darn cute!
…