This Roasted Tomato Basil Soup Recipe is the best ever! Not only is it creamy and delicious, but it can be made in less than an hour with all fresh ingredients. With vegetables that are roasted in the air fryer, this flavorful soup can be on your table in less than 1 hour. This post may contain affiliate links, read my full disclosure here.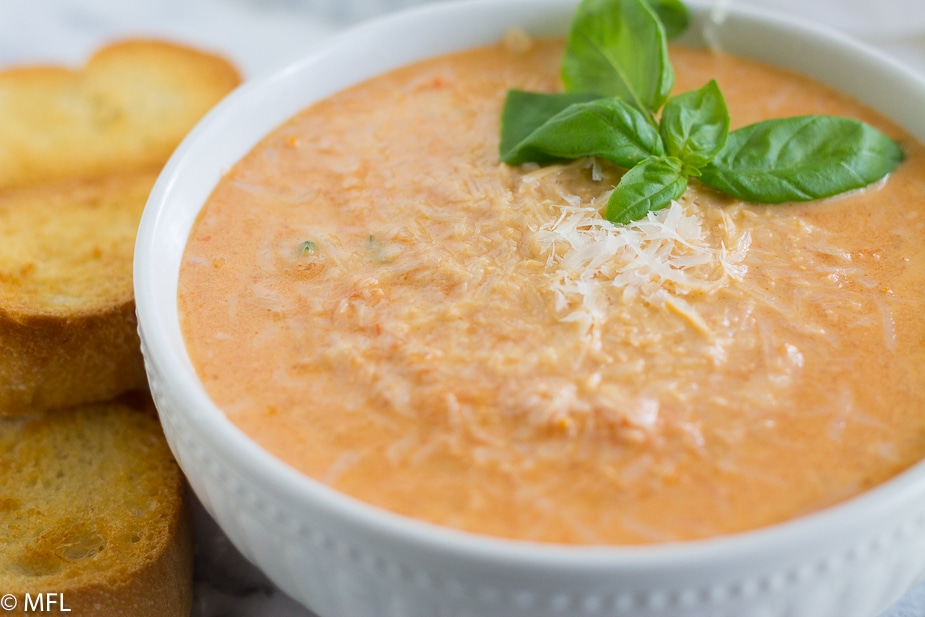 I love a good and delicious tomato soup. As a matter of fact, I have two rules when it comes to tomato soup.  
The soup must be homemade and use fresh tomatoes, none from a can;  and

My tomatoes and vegetables must be roasted
Why the rules? Because following that method has lead to some of the best tomato soup I've ever had. I used to roast my vegetables in the oven when I wanted to make tomato soup from scratch but found that it took longer than I wanted to roast the vegetables. Now that I have my air fryer, I can roast vegetables in half the amount of time it takes to roast in the oven.
…