These Chai Tea Cupcakes with Buttercream Icing are a delicious treat. Just think of a Chai Latte but in cupcake form. So delicious, so fun! This post may contain affiliate links, please read my full disclosure here.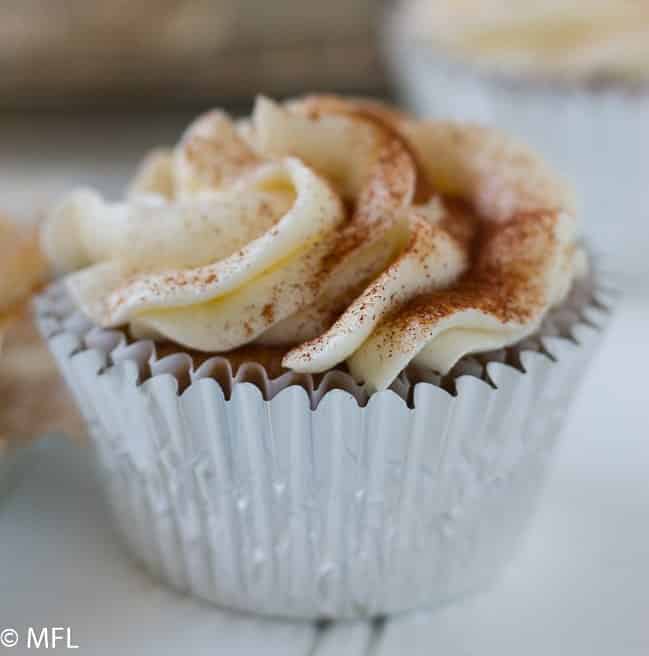 I may be a bit late to the game but I just found my love for chai tea! I was never a big tea drinker but started getting into them when I decided to give up coffee for lent last year. You can read about that experience here.
Will I give up coffee this year? I don't know, I may but I would be fine either way thanks to Chai Tea! In addition to my new love for Chai Tea, I also have a love for cupcakes. Well, I've always loved cupcakes but decided it was time to bring my two loves together. Say hello to these Chai Tea Cupcakes with Buttercream Icing!
…